Schulich Business (BBA) Admission Requirements
Are you interested in applying to the Schulich School of Business? Wondering what the admission requirements are? What marks are required? What extra curriculars? Well one of my past online students Jeel got in!! I got her to share her grade 12 experiences below. I'll stop talking and let her take it away :)

Jeel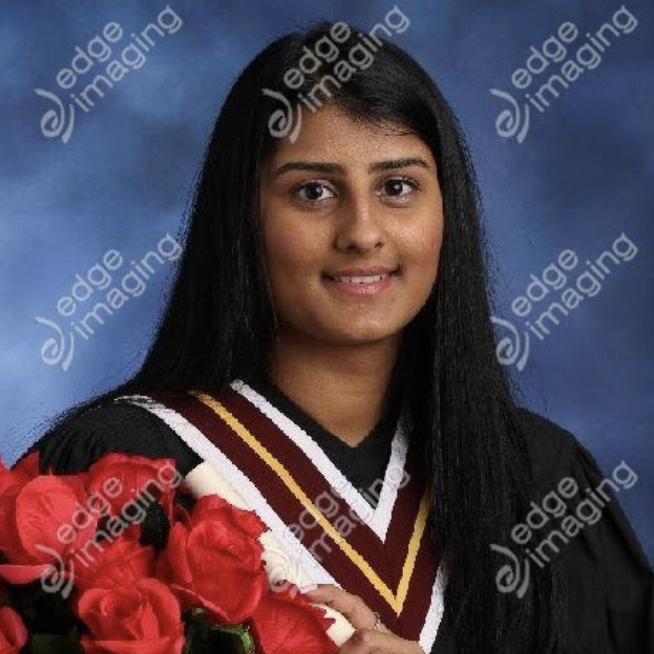 What were your marks in all of your grade 11 and 12 courses?
Grade 12:
Intro to International Business (BBB4M) – 95
Canadian Law (CLN4U) - 95
English (ENG4U) – 86
Calculus and Vectors (MCV4U) - 92
Data Management (MDM4U) - 88
Advanced Functions (MCV4U) - 93
Accounting (BAT4M) - 94
Biology (SBI4U) - 84
Economics (CIA4U) - 91
When did you receive your acceptance?
In the month of April
What subject(s) are you best at? Weakest at? Was it always like this? What are your favourite subjects?
The subjects I was best at were most of the math and business classes. Yes, it has always been like this because math has been my favourite subject since childhood. I was weakest at English and its always been like this.
Did you have a tutor(s)? If so, for what courses?
Yes, I had a tutor for both advance functions and calculus and vectors. However, I didn't go regularly/weekly. If I needed help understanding certain units, concepts, or topics, only then I would seek help from a tutor. Then I discovered allthingsmathematics which I found to be more beneficial than going to my tutor because I could access all the material from home whenever I needed.
Did you work during your grade 12 year? If so, how many hours per week? How did it affect your studying?
No, I didn't work during my grade 12 year.
What were your study habits like? Were they the same everyday?
My study habits were always good throughout high school. I studied for tests completed homework and assignments well before due dates. Before unit tests, I would go over homework questions, I had difficulty doing to ensure I was able to complete them without help. Additionally, I would complete textbook reviews well before the test day which allowed me to ask my teacher questions in advance and practice. This allowed me to refresh my memory on the small concepts and focus on things I needed more help with the night before. I always tried to complete assigned homework each night and if for some reason I wasn't made sure to up catch before the week ended.

I studied at home most of the times and completed assignments at coffee shops. I liked studying alone and completing assignments with friends outside of the house regardless if they were in the classes as me.

On weekends I caught up on my homework, completed assignments and studied material I had a harder time understanding. Furthermore, I would write out questions for my teacher during class on Monday.

My parents didn't monitor my studies very closely as earlier, however, their high expectations motivated me to do well in school.
What extracurricular activities did you participate in? Did it affect your studying?
In grade 12 I took on a few executive positions and participated in many extracurriculars. Vice president of DECA, Grade 12 chair of SCROOGE, club member of social justice club, staff member of wildcard (a 2 day event for future grade 9's), committee member of DARE (a leadership camp) and committee member of diabetes club. Additionally, I participated in a peer leadership course during the first semester. I found this class to be extremely time consuming, however, I learned a lot of crucial leadership skills that continue to help me today. I found balancing everything got difficult at times but it didn't affect my studying if I was able to prioritize correctly and cutback on leisure activities.
Briefly describe your 3 closest friends (or the 3 people you most talked to and spent the most time with) during your grade 12 year. Did they have any affect on your results in grade 12?
Friend 1
mid 80's average
member of one school committee
last minute person but manages to do good in school
going to western for a social science program
Friend 2
mid 80's average
participates in school clubs
always motivates others around them
struggled with advanced functions
going to Western for general science program
Friend 3 – Attending Western University for Pure Mathematics
mid 90's average
participates in many school committees, music clubs and sports
hard working and dedicated student
going to Western for MedSci
What advice would you give to someone when they're preparing for the supplementaries in the application process (interviews, forms, etc)? What mistakes did you feel you made in this process? How would you have prepared differently to avoid these mistakes?

Some advice I can give to others when they're preparing for the supplementary application is make sure you talk about things you've done not relating to the program too. For example: If you're applying to a business program don't only talk about all the business classes you've taken in high school and how well you did in them or deca but also display other activities you've participated to show universities that you're an all-rounder student. Additionally, draft a supplementary application at least 2-3 weeks before the deadline to give yourself enough time to edit. Also have other people look at your draft and make changes if necessary.
Before the interview practice the given question but also take it a step further and practice job interview questions from google. Also, time yourself, practice in front of friends and family – This method helped me be articulate during the interview. During the interview, try to keep calm and stay relaxed! If you make a mistake don't stop but continue to carry on answering the question. After the interview don't keep stressing over your answers because you won't be able to change them!
One of the mistakes I made was mixing up deadline date. I was lucky that I had started writing my applications a long time before the deadlines so I was able to submit everything on time. However, mark the dates on your planner right way to avoid mixing up dates.
Why did you choose Schulich? What are you looking to get out of the program during and after?
I chose Schulich because the program's teaching system - having small classes was something I knew would help me succeed my future goals. Additionally, I chose Schulich because I am very passionate about this career choice and Schulich's BBA program is very business focused. I also liked the location of the school because I want to work in Toronto in the future.
If you were able to go back to the day before Grade 12 started and give yourself advice, what would it be?
If I was able to go back to the day before Grade 12, the one piece of advice I would give to myself is to not stress about all the small things because, many times I won't be able to control outcomes. Grades are important but having a balanced life will take you further in life!